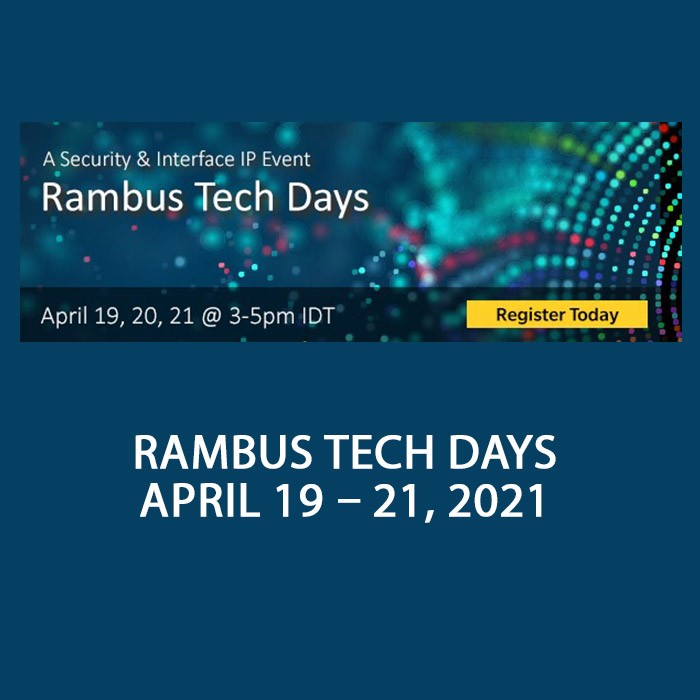 Redtree is pleased to announce an upcoming event with its Partner Rambus to speak about their Interface/High Speed Serdes and Security IP offer.
Rambus Tech Days are three afternoons of deep dive technical presentations covering topics from MACsec to MIPI.
Join security and interface technology leaders from Rambus and its partners as they discuss the latest solutions for safeguarding and accelerating data in applications spanning AI/ML, data center, 5G, automotive/ADAS, IoT and government.
Each presentation will be followed by a Q&A session where you can tap into our technologists' knowledge base live. Presentation slides will be available for download during every session.

Registration link for Tech Days:
https://www.rambus.com/rambus-tech-days/