NEWS & EVENTS
Redtree News and events
New guide by IC'Alps helps organizations successfully introduce a custom integrated circuit into their product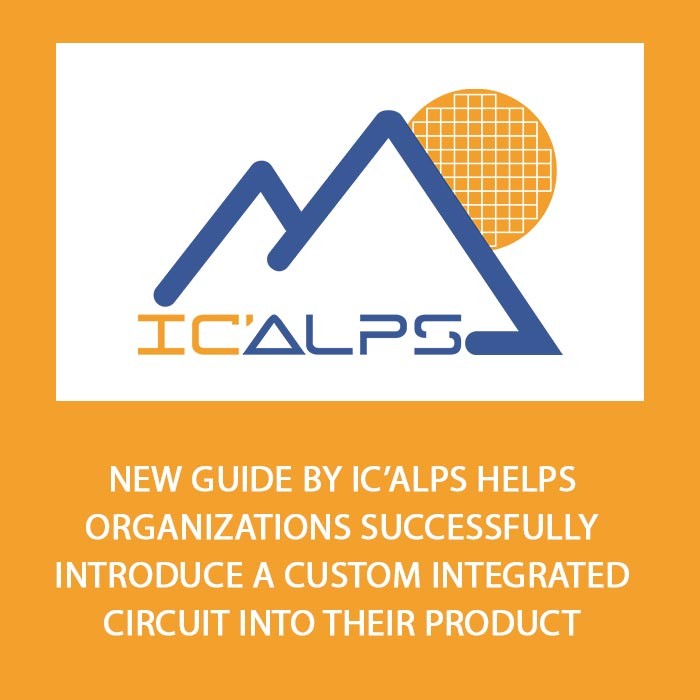 Meylan, FRANCE – November 09, 2020 - IC'Alps, French design house, today announced a guide developed by custom integrated circuit (IC) design and supply experts to provide organizations with all the important information they could need about custom IC design and why their electronics system should use it.
Developers can choose to build their electronics system with a general purpose discrete solution, comprising a set of off-the-shelf components (COTS). There is all-in-one alternative to COTS: an Application-Specific Integrated Circuit (ASIC) - an integrated circuit (IC) chip customized for a particular use and customer exclusive.
But why going through the process of designing an ASIC from scratch when an organization can leverage off-the- shelf and silicon proven components from leading vendors?
This new guide by IC'Alps outlines some of the virtues of Application Specific Integrated Circuits (ASIC) relative to a discrete alternative, and supported by different use cases.
In this way
RoI for introducing an ASIC could be less than 1 year
An ASIC could divide power consumption by a factor 10
An ASIC could help achieve application-specific form factor requirements, impossible to reach with a COTS approach
Available for immediate download from IC'Alps website, the guide offers answers to questions such as:
What are the market trends driving ASIC demand?
What is ASIC technology? How can it drive down costs? Supported by 3 RoI examples
What are the benefits of designing an ASIC? With illustration through 4 use cases
An ASIC design flow, timeline and cost structure from specification to production
To download the guide: https://www.icalps.com/advantages-custom-integrated-circuit/
To discuss a potential ASIC project, please contact our business managers: This email address is being protected from spambots. You need JavaScript enabled to view it.
For more information about IC'Alps' expertise, please visit our website https://www.icalps.com
About IC'Alps
IC'Alps is your one-stop shop ASIC partner. The company provides customers with a complete offering for Application Specific Integrated Circuits (ASIC) and Systems on Chip (SoC) development from circuit specification, mastering design in-house, up to the management of the entire production supply chain. From its technical centre in France (Grenoble area), IC'Alps supports multiple projects in the demanding medical, industrial, transport, IoT, and mil/aero sectors. The highly qualified engineering teams cover every expertise needed, and have a long experience of on-demand analog, mixed-signal and digital integrated circuits on technologies from 0.35 µm down to 16 nm. IC'Alps has a proven track record of success with sensor/MEMS AFE interfaces, low power consumption designs, high-resolution converters, signal processing, hardware accelerators, to name a few. Moreover, the company has a large experience designing ASIC and SoC incorporating mono or multi-core architectures (RISC-V, Arm). Being a partner of major semiconductor foundries, IP providers, as well as packaging and test houses, IC'Alps is well placed to support customers with full life-cycle solutions. IC'Alps is Arm® Approved Design Partner, a program created by the world's leading semiconductor IP company. IC'Alps is ISO 9001, ISO 13485, EN 9100 certified. Common Criteria ISO 15408 certification is expected by end of 2020.
Media contact
Elsa BERNARD-MOULIN
This email address is being protected from spambots. You need JavaScript enabled to view it.
Stay Informed
When you subscribe to the blog, we will send you an e-mail when there are new updates on the site so you wouldn't miss them.