NEWS & EVENTS
Redtree News and events
Sanan Sets Its Sights On SiC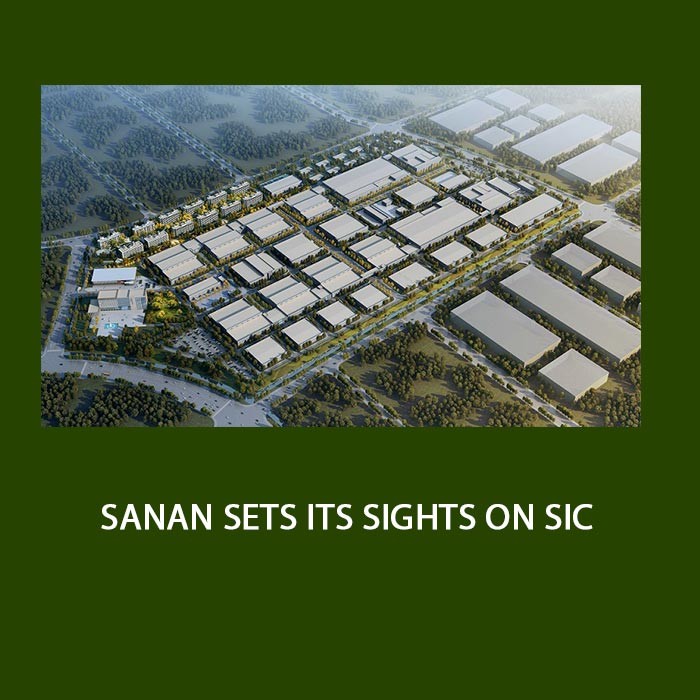 With China's first vertically integrated SiC line in tow, Sanan Integrated Circuit intends to take its multi-billion dollar investment to the top spot, reports Rebecca Pool.
In June this year, China-based Sanan Integrated Circuit (Sanan IC) opened the nation's first vertically integrated SiC line at its Hunan Sanan Semiconductor plant. Located in the Changsha high-tech industrial park in the Hunan province, the company's latest manufacturing fab, with a $2.5 billion investment, has, so far, taken less than a year to build and handles all wafer and device fabrication steps from crystal growth to power devices, packaging and testing.
"This is phase 1 of our site," highlights Mrinal Das, Director, Technical Marketing and Sales at Sanan IC, which alongside Hunan Sanan, is a subsidiary of Sanan Optoelectronics. "At 15,000 wafers a month, we've brought half of its full capacity online... In phase 2 we will build a mirror image of phase one."
"We have an aggressive plan to get the plant fully operational - meaning equipped to deliver 30,000 wafers a month by 2024," he adds.
From here on in, Sanan IC's Changsha megafab will be delivering a mix of wafers and devices to both domestic and international customers. Describing the site as Sanan IC's 'captive' wide bandgap power semiconductor facility, Das won't be drawn on actually supply figures right now other than to say the facility is currenty '15K a month capable'.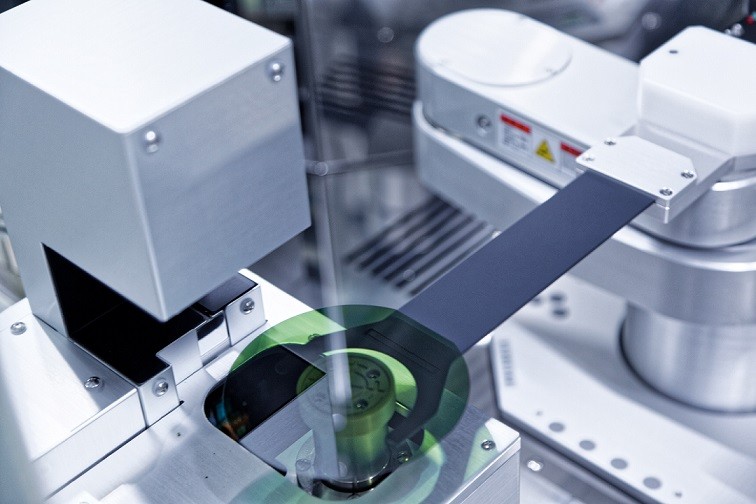 Built to churn out six inch SiC wafers, Das also expects to see eight inch wafers being produced come 2024. As he puts it: "My vision is that during phase 2, if there is enough demand, we will work on eight-inch wafers so that in 2024 we could probably [be producing] 15,000 six inch and 15,000 eight inch wafers."
"After that, and if demand continues to rise in the next five to ten years, we will scale phase one and move to 30,000 eight-inch wafers every month," he says. "Our crystal growth team has put a lot of effort into our [wafer] technology and we have invested in innovation through our patent filings in China and the US."
Indeed, Sanan IC has been manufacturing SiC Schottky diodes for some time now and also has SiC MOSFETs under qualification - 1200 V devices are scheduled to be released soon. According to the Sanan IC Director, the figure of merits for substrates, epitaxy and devices are all 'achieving parity' with industry-best technology.
Das is also keen to emphasize that the organization makes GaN-on-silicon devices for lower power applications. And as his Sanan IC colleague, Raymond Biagan, Senior Director, Sales and Marketing Communications - North America and Europe, highlights: "Our business model is to offer our entire manufacturing platform to the worldwide market."
In the interim, Sanan Hunan will hire engineers locally and from further afield. Engineers will predominantly come from a pool of domestic talent but there will also be a portion of technologists from Taiwan, Japan and further afield.
Market competition
Still, Sanan IC and its Hunan Sanan Semiconductor plant are hardly operating in a vacuum. Recently, Cree, US, has poured $1 billion into its 200 mm SiC fabrication facility in Mohawk Valley, New York, while Rohm of Japan has just finished building its $190 million SiC wafer and device fab in Chikugo, Japan. US-based II-VI also intends to plough up to $50 million into its China SiC substrate manufacturing capacity and Infineon of Germany is set to increase SiC epitaxy wafer production.
However, Das - who worked at Cree and Wolfspeed for more than 16 years - reckons Sanan's China-based megafab gives the organisation an edge. "Wolfspeed, for example, has the biggest news on capacity expansion so far with their materials supply stretching from North Carolina to upstate New York, and with packaging typically at various outsourced semiconductor assembly and test companies across Asia," he says.
"But while Wolfspeed is vertically integrated there is still this logistical challenge of moving their product through various stages globally, whereas we have a nice, compact, single site that will do everything," he adds.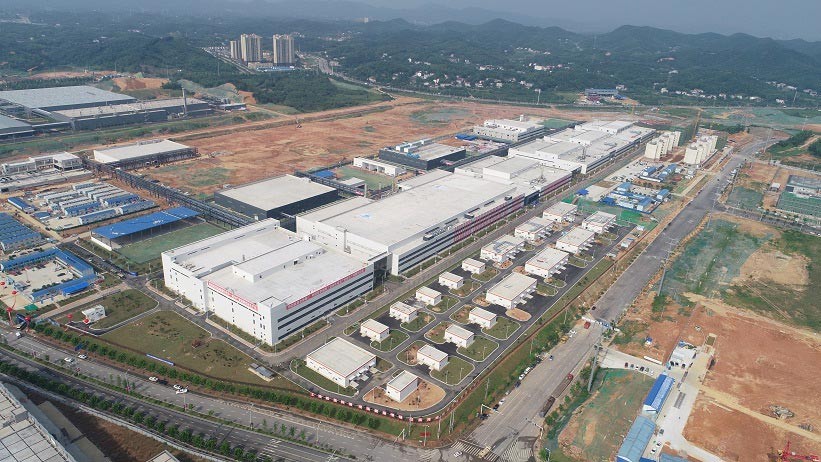 China's first vertically integrated SiC line at the Changsha high-tech industrial park.
Both Das and Biagan believe the Changsha site also sets up their company to more easily target the all-important electric and hybrid electric vehicle markets, in China.
"Analysts indicate that the hockey stick for wide bandgap materials will be automotive markets so it's been natural to headquarter in China, where we can cater for its large automotive market, in terms of logistics and quick time to market." says Biagan. "Our parent company, Sanan Optoelectronics, is already a major supplier of LED chips and car lamps to the automotive industry here, and we can further appeal to that marketplace by delivering SiC and GaN domestically."
Das and Biagan are also confident the burgeoning SiC industry has enough room for everyone. Das points out that the true competitor for all SiC players is silicon, and he and colleagues at Sanan IC hope to work alongside the competition to enable the widespread adoption of wide bandgap materials.
Still as Biagan puts it: "Our aspiration is to be considered a major market shareholder in the SiC space that is today served by companies such as Wolfspeed and STMicroelectronics, and to be known as a viable brand for wide bandgap materials and devices globally."
Stay Informed
When you subscribe to the blog, we will send you an e-mail when there are new updates on the site so you wouldn't miss them.