NEWS & EVENTS
Redtree News and events
UltraSoC selects Redtree for expanding European market opportunity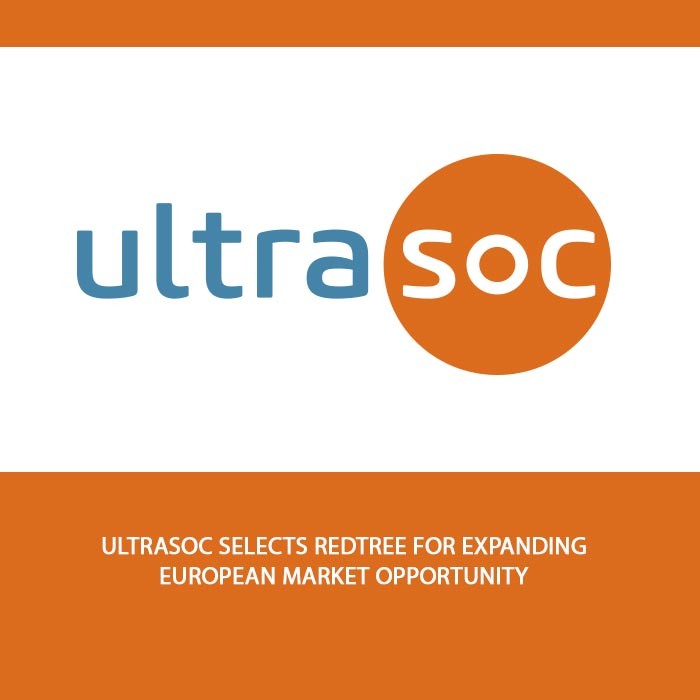 UltraSoC, the leading provider of embedded analytics IP and software, today announced the appointment of Redtree Solutions as its technical sales representative in Europe, to support a growing opportunity for UltraSoC's embedded analytics particularly within automotive, and other safety- and security-critical applications. A team from Redtree will join UltraSoC at the upcoming Embedded World 2019 event (Booth 3A 536, 26-28 February, Nürnberg, Germany).
UltraSoC's embedded monitoring and analytics provides insights into the real-world operation of both the hardware and software within a system-on-chip (SoC). This holistic view can be extended to encompass the entire system into which the chip is embedded. The applications of UltraSoC's technology range from safety and security, to automotive, IoT, data handling and storage, and at-scale computing. Embedded analytics can be deployed inside any SoC, with benefits for the chip designer in terms of device performance, functionality and faster development times; and for the system developer in terms of enhanced product security and safety, easier systems integration and shorter overall time-to-revenue.
Redtree is a pan-Europe and Middle-East semiconductor specialist covering 19 countries with local language speakers and specialisms in automotive, computing, industrial, mil/aero, plus consumer and communications.
"We are very excited to be working with UltraSoC, supporting the company's growth in the European region. We will be working hard to help build the company's already impressive global customer portfolio," said Jean-Marie Houillon, co-Founder and VP Marketing & Alliances at Redtree Solutions. "The technology UltraSoC brings to the market is genuinely unique, and its proposition is straightforward: the ability to significantly improve chip design, whatever the CPU architecture; and simultaneously to enhance overall system performance, reliability and even security via its embedded analytics and monitoring."
UltraSoC and Redtree will be at Embedded World 2019 to discuss its entire selection of embedded modules, including its recently announced Lockstep Monitor, which can improve safety and security in automotive systems – essential for safety standards such as ISO26262 for automotive, IEC 61508, EN50126/8/9 and CE 402/2013.
UltraSoC will also be demonstrating, for the first time, its new UltraDevelop 2 design environment, an integrated tools suite which delivers a holistic, system-level approach to SoC development and debug across multiple CPU architectures — allowing engineers to view and analyze at a glance, the interlinked behavior of hardware, firmware and software – and to interactively switch between views and tools depending on the task at hand.
"Redtree has a strong track record of winning engagements in the European semiconductor industry," said John Hartley, newly appointed VP of Global Sales at UltraSoC. "We're looking forward to a fruitful relationship, providing UltraSoC with the resources and support we need to serve a growing customer base in the region, particularly in the automotive and industrial markets. I'm delighted to have the Redtree team onboard to help us welcome our European customers and partners at Embedded World."
UltraSoC's technology is in use by leading names including C-SKY (part of the Alibaba Group), Esperanto, HiSilicon (Huawei), Imagination Technologies, Movidius (now Intel), PMC-Sierra/Microsemi (now Microchip) and Seagate Technologies. UltraSoC's partners include Andes, Arm, Baysand, Cadence/Tensilica, CEVA, Codasip, Imperas, Lauterbach, MIPS, NetSpeed, Percepio, Roa Logic, SEGGER, SiFive, Syntacore and Teledyne LeCroy.
If you would like to book an appointment to meet the UltraSoC and Redtree team at Embedded World to find out more about what UltraSoC could do for you, contact us at: This email address is being protected from spambots. You need JavaScript enabled to view it..
About Redtree Solutions Ltd.
Redtree Solutions, founded in 2006, is the largest Pan-European representative company in the Semiconductor Industry. We have greater than 30 people at your service, speak local languages and cover 19 countries with more than 500 active customers from the Electronic Industry. Redtree invests in next generation technologies for the benefit of its customers' success. Our application team is devoted to helping customers find the most optimized architecture for their electronic systems use cases, with the help of our partners' solutions and expertise.
Stay Informed
When you subscribe to the blog, we will send you an e-mail when there are new updates on the site so you wouldn't miss them.