Come and join us at CES 2018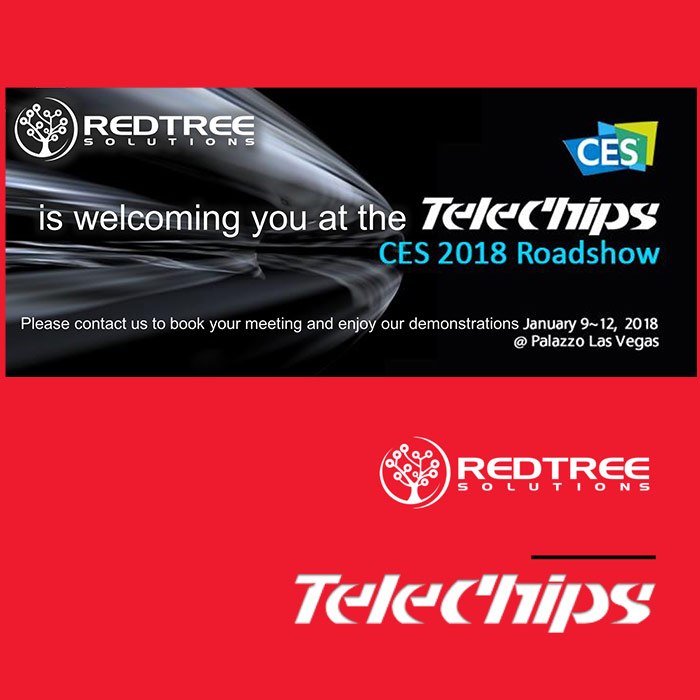 We are pleased to invite you, our valuable customer/ business partner, to participate at Telechips CES Roadshow – January 9 ~ 12, 2018.
Telechips Auto/ CE Business Unit will look forward to sharing Telechips' new features that outperforms the current solutions available in the market.
At the same time we also hope to take this opportunity to meet with you and find ways to become a successful element for your current and future products.
Venue: The Palazzo Resort Hotel
Dates: January 9 ~ 12, 2018.
We look forward to meeting you at the event.
Please check available meeting slot and RSVP by the end of November, 2017.
Best Regards,

By accepting you will be accessing a service provided by a third-party external to https://redtree-solutions.com/