Redtree Solutions and Telechips are pleased to invite you on Telechips IBC Roadshow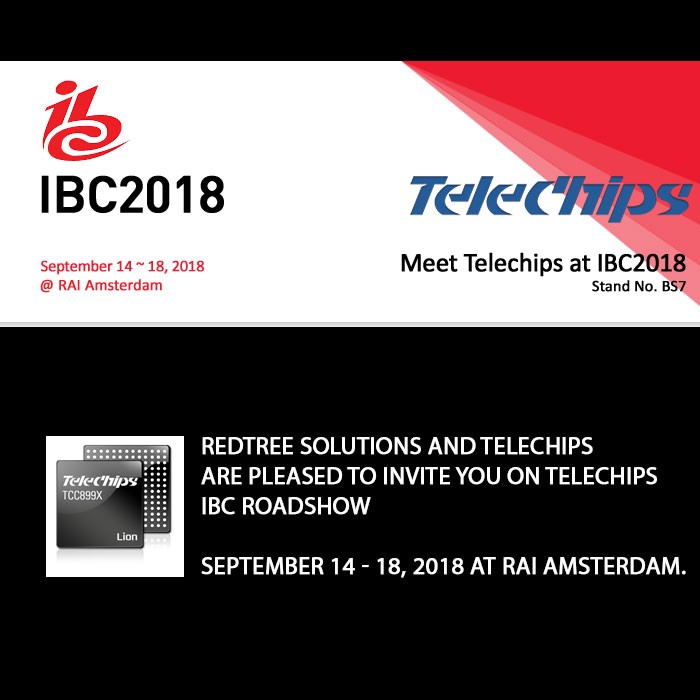 We are pleased to invite you as our valuable customer to come for visiting
Telechips IBC Roadshow - September 14 - 18, 2018.
Telechips CE Business unit will be looking forward to sharing Telechips' new features that outperform
current solutions available in the market.
World Smallest Android TV Device & Rich Solution
Android TV Mini with Android "P" Version (Telechips in Google EAP)
4K Smart Stick with LTE modem
Various 4K HDR Capability
DVB-S2 Android Hybrid STB
S/W Voice Recognition STB
Venue: RAI Amsterdam (Stand No. BS7)
Europaplein 2, 1078 GZ Amsterdam
+31 20 549 1212
Date: 14-18 Sept. 2018

We are looking forward to meeting you at the event.

By accepting you will be accessing a service provided by a third-party external to https://redtree-solutions.com/