Want to learn more about PCIe Gen 4 and 5 evolutions and solutions ?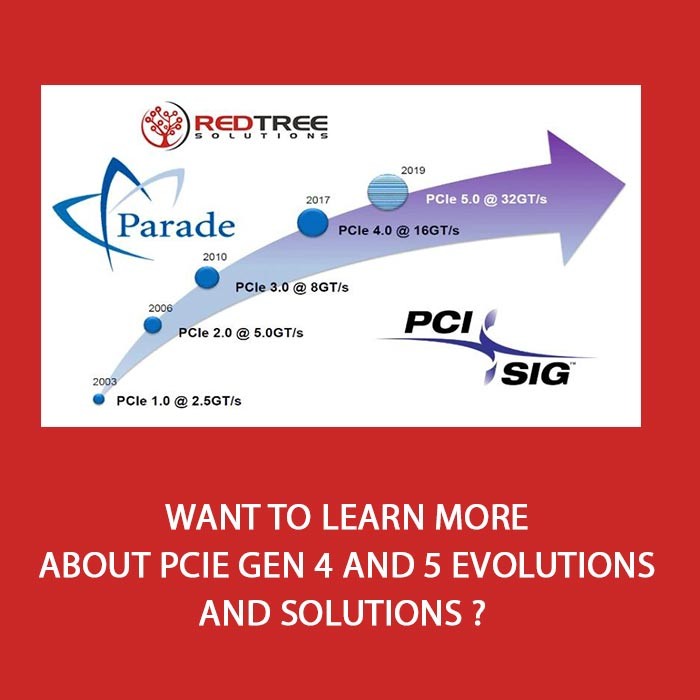 We are welcoming you to our Parade/Redtree webinar for customers to learn more about PCIe 4/5 and retimers/redrivers. Please, see below the agenda and link to register.
Our expert will take attendees through challenges driving PCIe4/5 on long channels, differences between redriver/retimers and the Parade products.
https://zoom.us/meeting/register/tJ0rd-2vpzIiGtPB87oPkx0hINntwivZrAUF
Join us for Zoom call hosted by Derek Percival: Driving PCIe4 & PCIe5, to discuss challenges in driving new PCIe standards. Thursday, May 21, 2020 3PM UK Time 4PM Central Time 5PM EE-Israel-Turkey Time
Agenda:
• Introduction - Overcoming challenges and issues when driving PCIe over long/lossy channels in PCIe 3.0, 4.0 and 5.0
• Re-timers versus re-drivers in PCIe based systems
• Parade PCIe offering
• Q/A
Register here: https://lnkd.in/ecrhKnZ
By accepting you will be accessing a service provided by a third-party external to https://redtree-solutions.com/