Ams launches AS7225 tunable-white lighting smart system sensor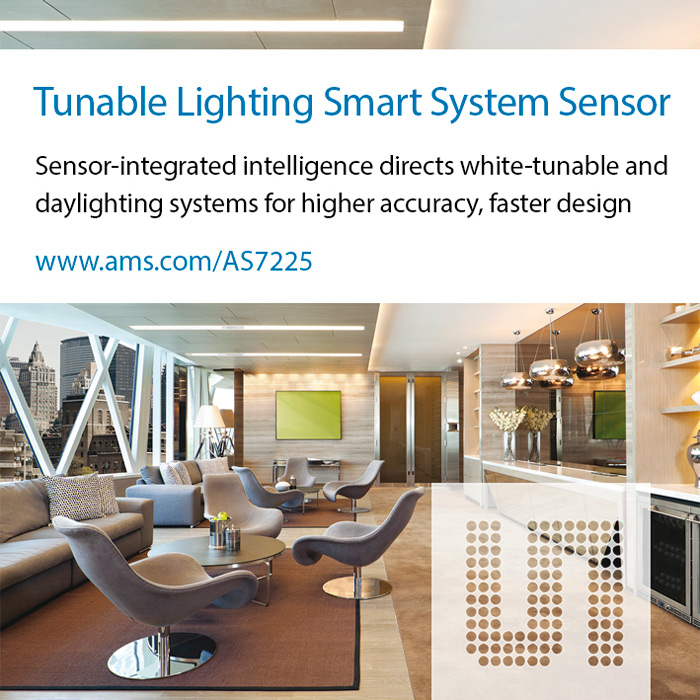 Press Release - Sensor-driven system-on-a-chip lighting family expands to speed OEM and market adoption of variable-CCT and daylight-responsive LED lighting
Premstaetten, Austria (28 March, 2017) -- ams (SIX: AMS), a leading worldwide supplier of high performance sensor solutions, today announced the AS7225 tunable-white lighting smart system
sensor, further broadening the solution set for sensor-integrated tunable-white lighting solutions.
With the addition of the AS7225, OEM lighting manufacturers can access ams' closed-loop CCT tuning and daylight compensation, while retaining the existing host microprocessor architecture in their smart lighting design. The result is higher precision, more flexible LED binning, and lower system costs for tunable white lighting systems.
By accepting you will be accessing a service provided by a third-party external to https://redtree-solutions.com/