NEWS & EVENTS
Redtree News and events
New Vidatronic CTO to Innovate and Scale Technology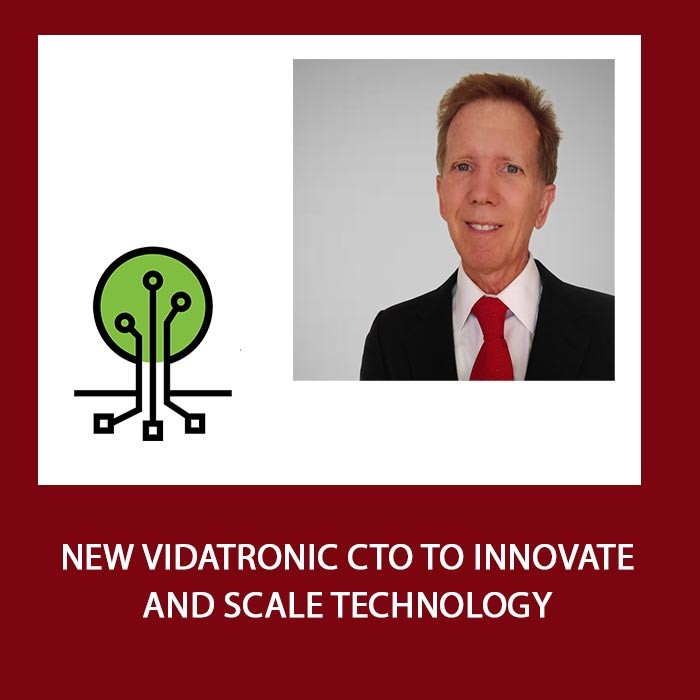 College Station, TX – 05 DECEMBER 2019 -- Vidatronic, Inc., a leading provider of analog Intellectual Property (IP) licenses including power management unit (PMU), CMOS radio frequency (RF), and LED driver solutions for system on a chip (SoC) integration, is delighted to have Michael Nix now serving as Chief Technology Officer (CTO) of the company.
Michael has over 40 years of industry experience delivering high performance analog and mixed-signal products and over 35 patents to his name. He started his career doing programming and analog circuit design in the aerospace industry before quickly advancing to design-lead over the design of multiple communications and interface microchips across a number of reputable companies. The companies he has worked with include Lockheed, Sperry, Mostek, Crystal Semiconductor, AMD, Xilinx (RocketChips acquisition), and Qualcomm. Most recently a Fellow at Vidatronic, Michael has served for over 4 years as the company's technical lead on sub-14 nm FinFET circuit designs as low as 5 nm.

With a proven track record of leading exceptional engineering teams and delivering market-leading products, Michael will lead Vidatronic's technology strategy with a strong focus on leveraging the Vidatronic team's many years of analog expertise to enhance and improve their IP offerings for customers.
"Extending our technology offering to launch new IP solutions built with a focus on customer and market-driven analog and fabrication process needs sits at the heart of our strategic goals and I'm pleased Michael will now serve Vidatronic as CTO through this crucial part of the journey," said Vidatronic President and Co-founder Moises Robinson, Ph.D. "Vidatronic is already bringing new solutions to market and Michael will help us steer our technology course, allowing us to scale rapidly. He is a very experienced technology leader who will continue to add great value to the direction of the IP portfolio our customers rely on today and in the future."
Michael Nix added, "Vidatronic is a respected leader in the analog and power management IP space. I look forward to collaborating with the team on a larger scale and building technologies that enable our customers and partners to grow their businesses and create exceptional customer experiences."
"Vidatronic is a trusted AMD partner with proven expertise that has helped us in our pursuit of high-performance computing leadership," said Gerry Talbot, vice president and corporate fellow, AMD. "Michael has a keen eye for circuit design in small process geometries and we look forward to the value he can bring to our collaborative relationship through his new role."
This announcement follows the appointment of Vidatronic's former CTO and Co-founder, Edgar Sanchez-Sinencio, Ph.D. to Emeritus CTO. Dr. Sanchez-Sinencio led Vidatronic's technology strategy from the start of the company and has been instrumental in Vidatronic's growth and success. He will continue to offer his expertise and leadership to the team from his seat on the Vidatronic board.
About Vidatronic, Inc.
Vidatronic, founded in 2010, licenses their latest analog Intellectual Property (IP) designs, including power management unit (PMU), CMOS radio frequency (RF), and LED lighting solutions, for integration into customers' application specific integrated circuits (ASICs) and systems on a chip (SoCs). Vidatronic's capabilities help customers achieve product feature and performance advantages. Their service gets them to market faster and their experience reduces overall risk. They have patented industry-leading technologies and features that allow their customers to reduce required board area and cost, while maintaining the desired low-noise and low quiescent-current performance in a variety of applications, from consumer electronics to servers. Vidatronic's IP portfolio includes low dropout (LDO) voltage regulators, DC-DC converters, ultra-low-power voltage references, data converters, CMOS RF power amplifiers, LED drivers, and associated circuitry.
For more information visit www.vidatronic.com.
Press Contact
Brittany Torres, Strategic Marketing Manager at Vidatronic
979-217-2582 | This email address is being protected from spambots. You need JavaScript enabled to view it.
Stay Informed
When you subscribe to the blog, we will send you an e-mail when there are new updates on the site so you wouldn't miss them.