---
REDTREE


Looking for a specific device, feature or solution ?
---
Redtree Solutions has found the most optimized and ready to go devices or solutions for your developments.
We are also finding the most disruptive technologies to help you differentiate from your market competition. We have a complete portfolio of electronic devices and related software, integrator partners, technical support and an expertise center to make you feel confident as you move along your development and production phases."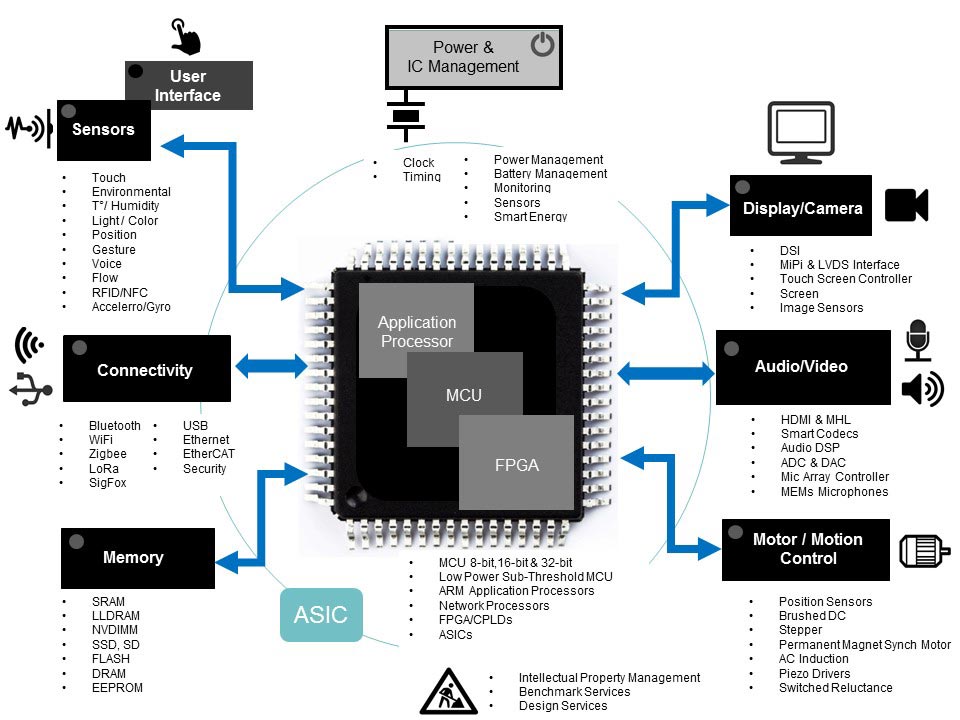 ---
Some of our focus areas are:
---
> Sensors
T°, Humidity, Pressure, Light, Color, Spectral, Image, proximity, Gesture, Gyro/Accelero/..., Position, RFID/NFC tag

> Audio devices
Mems Microphones, ADC/DAC, CODEC, DSPs, Audio Amplifiers
> Video
STB Application SoC
> Processors
ARM app processors, Cortex M4F, ARM64,...
> Wired/Wireless Connectivity
Bluetooth, Zigbee, WiFi, LoRa, Sigfox, RF front Ends
USB, Ethernet, Ethernet AVB,
> Power Management
PMIC, Supervisor, LDO, Drivers, buck boost/charge pumps, AOP
> Memory
Flash, SRAM, SDRAMmodules, SSD, SD, NV-DIMM...
> Displays
TFT, LCD, Oled
> ASICs & Foundry Services
CMOS, SiGe, HV-CMOS,